The city of Ilmenau has worshiped the economical and social
accomplishments of EasternGraphics GmbH and nominated us for Germany's famous award "Großer Preis des Mittelstandes 2014"  (meaning: prestigious award of medium-sized businesses). We are delighted about that acknowledgement and would like to sincerely thank the city of Ilmenau.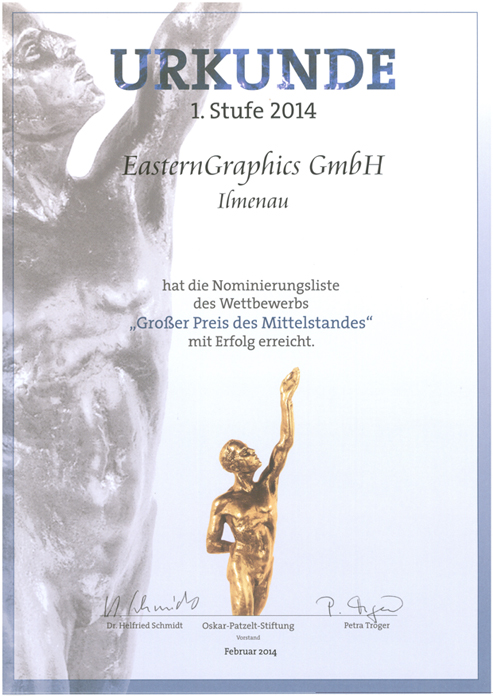 The prize is awarded by the Oskar Patzelt Foundation and is Germany's
most wanted business award. This year, it will be given to outstanding
companies in the fields of trade, industry, commerce and services for
the 20th.