"The new version 1.8 of pCon.update DataClient is going to be available from the beginning of December. It is coming with a series of improvements.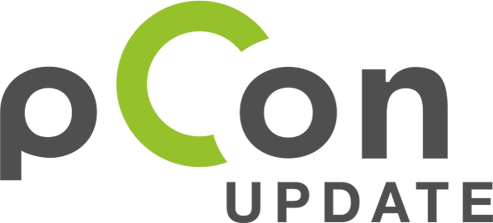 Some highlights are:
Reworked update list, resulting in a well-structured portrayal of updates
Possibility to define links between update packages and online documents
pCon.update linkage to pCon.configurator online
e-mail notifications from pCon.update DataClient PRO each time it automatically installed update packages
We will publish a complete list with a detailed description of new functions simultaneously with the release of the pCon.update DataClient, at the beginning of December.
We are looking forward to get your feedback. You can either leave a comment below the post or send an e-mail."
The pCon.update product management team
If you don't know what pCon.update is, but are curious to find out, then read on as the following explanations will probably enlighten you:
pCon.update is one of many tools from the pCon family. It helps distributing OFML data and EasternGraphics applications over the internet. The application was introduced at 2006's Orgatec and since is used in many companies from various industries.
OFML data (Office Furniture Modeling Language) facilitate the configuration of furniture and the creation of designs, visualizations and quotes.
As user of pCon.update you will install the pCon.update Data Client, which will automatically download, check and install available update packages. With that CAD data and commercial information will always be up to date.
To get further information, visit the EasternGraphics Website.