MGLAB – a brand by leading Italian chair manufacturer Emmegi – provides a set of items, chairs and furnishing accessories designed to furnish large and small, public or private spaces, as well as meeting and relaxation areas. The design consists of a concept of shapes, modular structures and co-ordinated fabrics, created to match and blend in with any surrounding.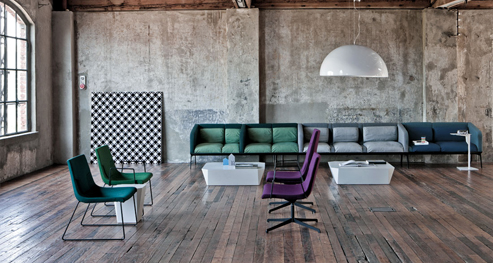 The designs of MGLAB are not only of extraordinary quality, but also meet current market demands and are increasingly eco-friendly.
Download 3d models of their products from their online catalog and use them to design your space.
If you are an MGLAB partner you'll also find their OFML data available to download via pCon.update.
Picture: MGLAB