"Bisley is the UK's largest manufacturer of steel storage for office and home, with a state-of-the-art factory in Newport, Wales, and a showroom on Great Portland Street, central London.
Founded in 1931 by sheet metal worker Freddy Brown, Bisley is proud to be a leader in office storage innovation and is firmly established as a pioneer in his field.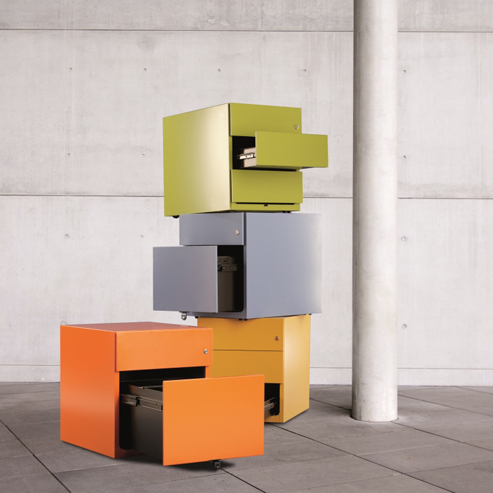 Architects and end-users continue to specify Bisley products, reassured by an unyielding commitment to design excellence and unrivalled technical expertise. By using pCon.planner from EasternGraphics as a supplier we have created even more opportunities for them to work with our products while planning an office space.
Bisley has invested more than £60 million in the most advanced metalworking machinery and state-of-the-art painting equipment since the Newport factory opened in 1989. Our investment in advanced plant and machinery is matched by the quality of our workforce.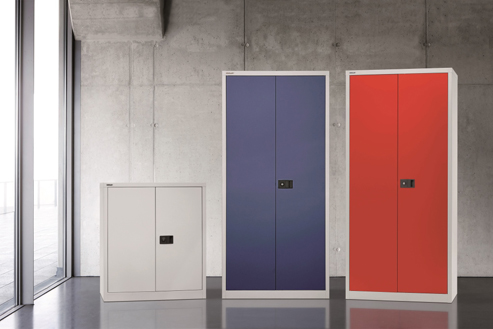 We are as proud of our workforce as we are of our investments. We endeavor to provide secure, well paid employment and believe totally that the future of Bisley can only be guaranteed by a combination of a dedicated workforce linked to modern technology.
We further contend that this can only be achieved by striving to create a centre of manufacturing excellence which will match the best in Europe. We will continue to invest into the future as we have in the past.
Everyone who works for Bisley is aware that we can only succeed with the full support and confidence of our customers and suppliers."
By expanding their services with technology from EasternGraphics Bisley now offers a comprehensive solution for project designers. Their entire product range is now available via pCon.update.
Many thanks to the Bisley team for providing us with the text and pictures in this post.