We are proud to announce the release of the new EasternGraphics Website.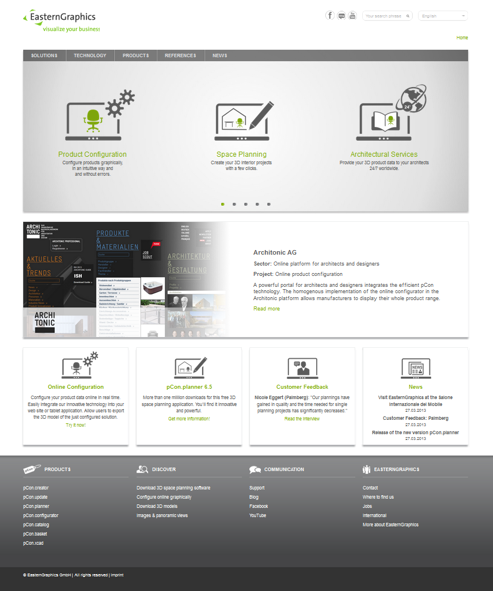 Additionally to the obvious redesign we restructured the content to fully accommodate the development of the pCon-products.
On the new website you can read up on certain applications of the pCon product range as well as on holistic solutions. Also you get an insight into the technology that builds the basis for our 3d product configuration and space planning software.
Have fun exploring the new website! Comments on how you like the website are very welcome.