Since the company foundation in 1983 the American venture Humanscale has grown to become a leading manufacturer and designer of high-performance ergonomic office products.
Humanscale manages to design office furniture and equipment which make for a comfortable, healthy and productive working environment.
The product range goes from monitor arms, LED task lights and task chairs to ergonomical technology stations for the health care sector.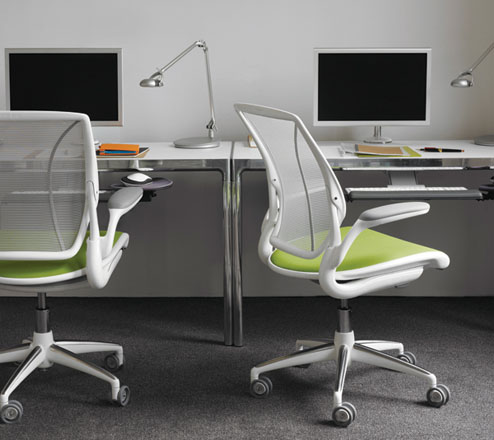 You can find 3D models of Humanscale products in pCon.catalog.