We are happy to inform you that a new version of our 3d interior design tool is now available.
Much has happened since the last release. Unfortunately we cannot present all of the new features here on the blog – as it would go beyond the scope of this post. That is why we selected five of them to shortly introduce them to you.
If you are looking for a detailed documentation of the new functions and tools, you will find it here.
Additionally we offer a PDF document, which you can download here.
New Architecural Elements
There are extensions and improvements of doors, windows and glass fronts. We grouped the set of (previously individual) objects Door, Glass Door, Double Door and Double Glass Door together. We did the same with Windows, Sliding Doors and Glass Fronts or Panels.
That by no means influences the variety of the elements negatively. Rather, you now have more freedom in designing doors, windows and glass fronts.
In pCon.planner 6.5 there are four new architectural objects that can be created: these are rolling or sectional doors, indoor and outdoor blinds, a grid ceiling into which lights can be fitted, and sloping ceilings which can have wall elements added.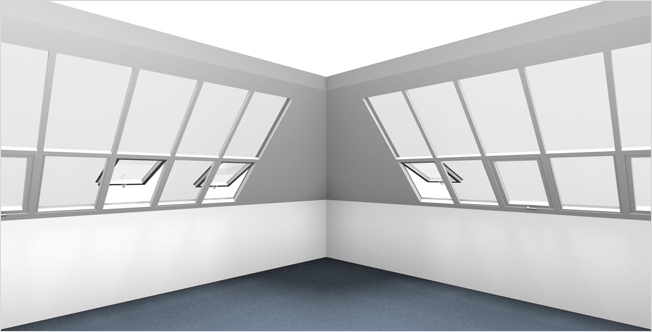 Material Editor           
The Material Editor is probably one of the highlights of this new version. It is a tool with which you can show, create and edit materials.
You can now create your own high quality materials. And not only can you assign properties such as reflexivity, glossiness and transparency. You can also add normal maps, which will add a relief like structure to the surfaces. This makes for a more realistic impression of the materials.
Additionally we generated some templates to make creating materials a child's play.
Depth of Field
Depth of Field is settable as an option for every camera in pCon.planner 6.5. This means that for every camera you can choose a certain area, which will be clear in the photorealistic render, but what is in front of or behind them will be out of focus.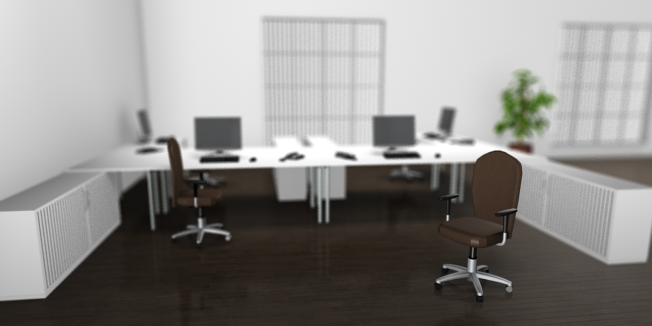 In the PRO-Version of the pCon.planner 6.5 we added supplemental features. Amongst others are:
Render Styles for Real-Time Visualization
In the new PRO version the options available in pCon.planner for visualization in real time have been extended. Similarly to the predefined render modes, the personalized styles can be assigned to any viewport and also can be used in the layout area.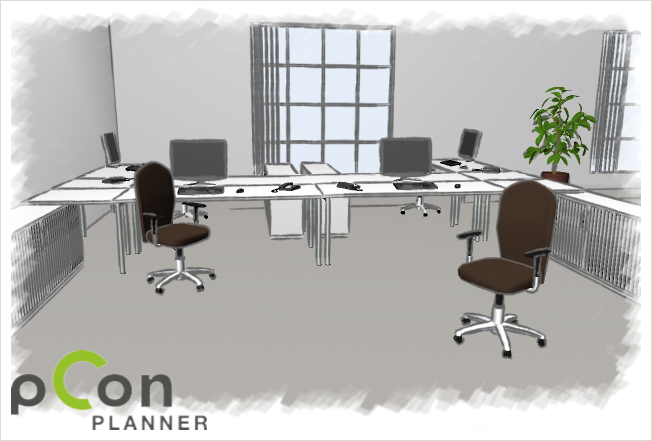 Panoramas
In the Media Maker, there are functions available, which do not only create individual images and animations but also spherical panoramas. With the help of a program to render panoramas, you can view a scene from your "position", upwards, downwards or turning on the spot.
Download the free version of pCon.planner 6.5 now!