We are in pleasant anticipation – no we are not talking about the beginning of the advent season. We are talking about the upcoming release of pCon.planner 6.5. To shorten waiting time, we have a little highlight in advance!
The revision of the EasternGraphics World of materials in pCon.catalog-Portal.
Besides new category pictures and previews you can browse reworked and completely new materials, which now keep up with the raised quality standards of renderings.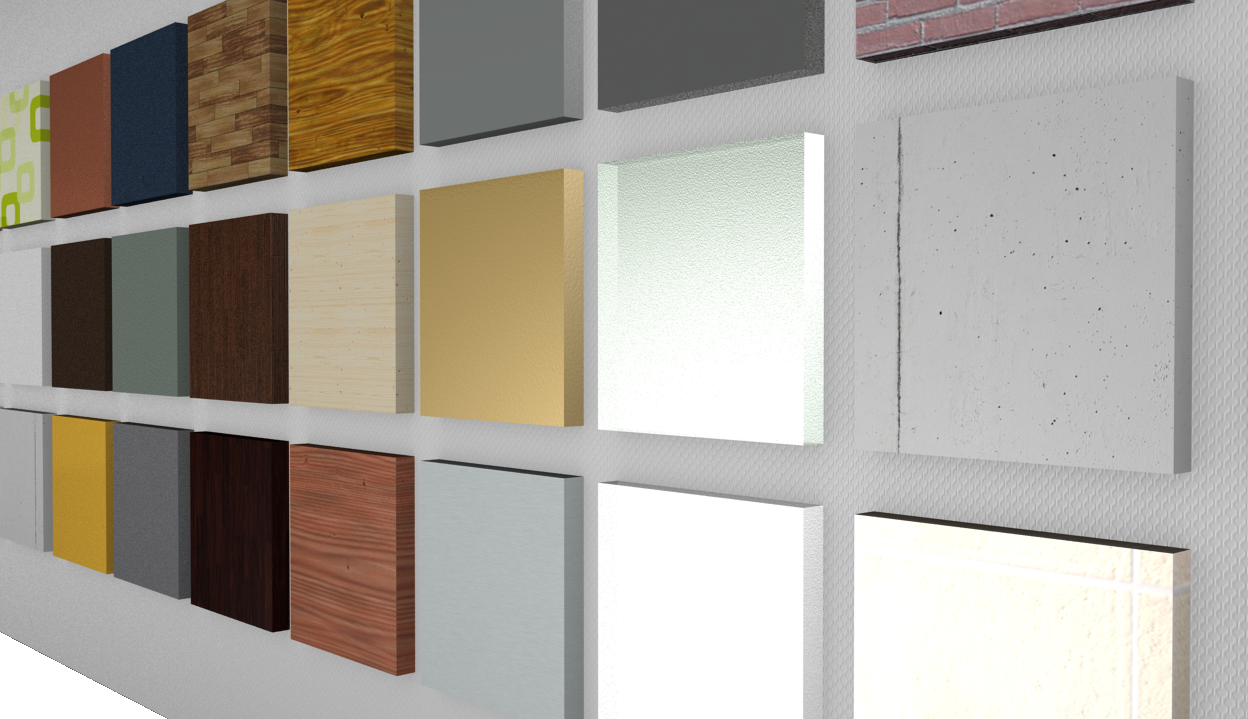 Terrific revised metals, self-illuminating materials and links to catalogs of respective manufacturers are probably the most obvious changes. You can now directly get to materials offered by actual carpet manufacturers.
Perhaps the most striking adjustments of the materials themselves are the improved resolution, a more accurate scaling and a visible relief structure.
Materials such as plastics and varnishes of which we only predefined very few, are to take as templates. As you have the possibility to create and edit materials in pCon.planner 6.5, you can adapt them in color, reflexivity and transparency just as you like it.