The international operating company Scandinavian Business Seating designs and manufactures office chairs, canteen and conference room furnishings. The company owns the brands HÅG, RBM and RH which thoroughly abide by their humorous appearing, yet seriously meant motto "to make the world a better place to sit".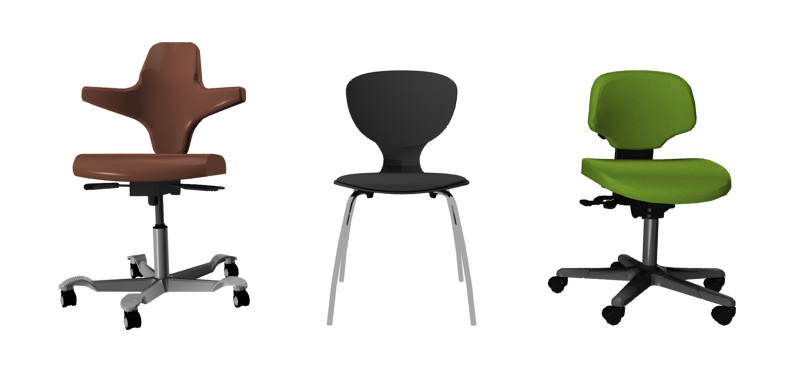 HÅG Capisco, RBM Ballet, RH Activ
The Scandinavian company pays attention to the usage of innovative materials, a long lifecycle and an outstanding design of their products. And they even did before the topics health and environmental sustainability became trend topics.
Thinking beyond the production process, Scandinavian Business Seating analyses the products' impact on the environment and the human health – from raw material to waste.
You can find free to download 3d symbols of their products on pCon.catalog.