For about a month now, you can find a gallery full of inspiring interactive pictures on pCon.catalog. Now you can not only download 3d-models, but also get inspirations from the renderings you see in the gallery, and by just one click in the image you can get information on your desired product.



You can be a part of our new service "Be Inspired". Below we outlined how you have to precede when you want to make your planning and projects online available.
Send an e-mail with the following content to: inspirations@pCon-catalog.com
The picture you want to put online in the gallery in a resolution of 1280×720 pixels.
The dwg of the planning, including the camera with which you created the picture.
A title for your project and optionally a description.
As soon as we get this information from you, we will check them, add the product information in the picture and put it online in the pCon.catalog-portal.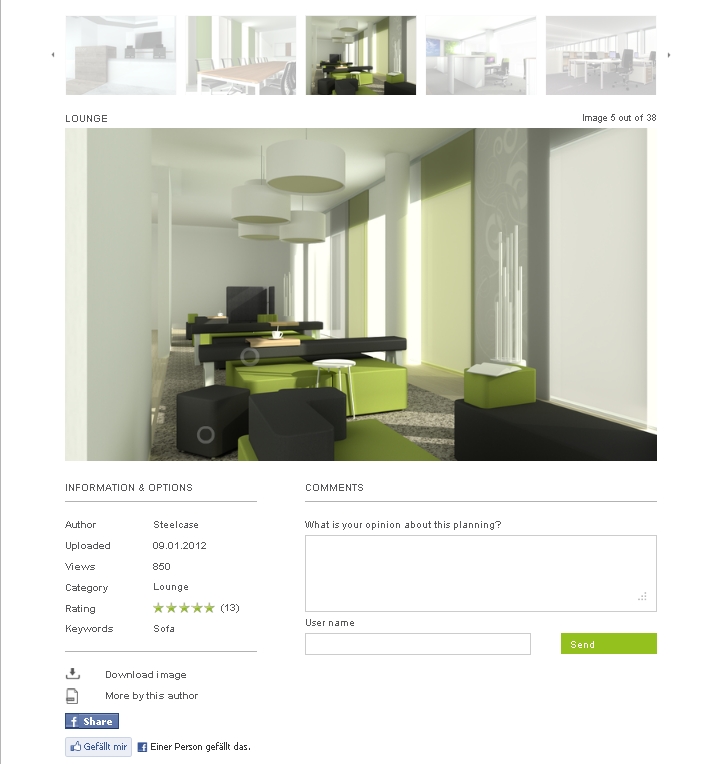 There you can keep track of how many views your planning gets and how your project is rated by other users.