The french company Arféo presents its products on pCon.catalog, and provides you the 3D-symbols of its newest collection. Arféo is a company rich in tradition. For 160 years it produces furniture for offices and commercial spaces.



Their broad product range includes standard solutions as well as made to measure furniture, such as meeting tables, seating and reception desks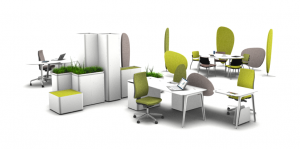 Arféo places reliance upon high quality standards from the choice of materials to the fabrication of its furniture. In the process the company always is aware that its roots lie in the tradition of craftsmanship.