With Dauphin Home, the Dauphin Human Design Group provides a premium service for architects and planners and makes a comfortable tool for planning and furnishing process available for its customers. You will be able to draw on this service by clicking on www.dauphin-home.de/homecatalog/. Users of the 3D planning software pCon.planner obtain access directly within the program via pCon.catalog.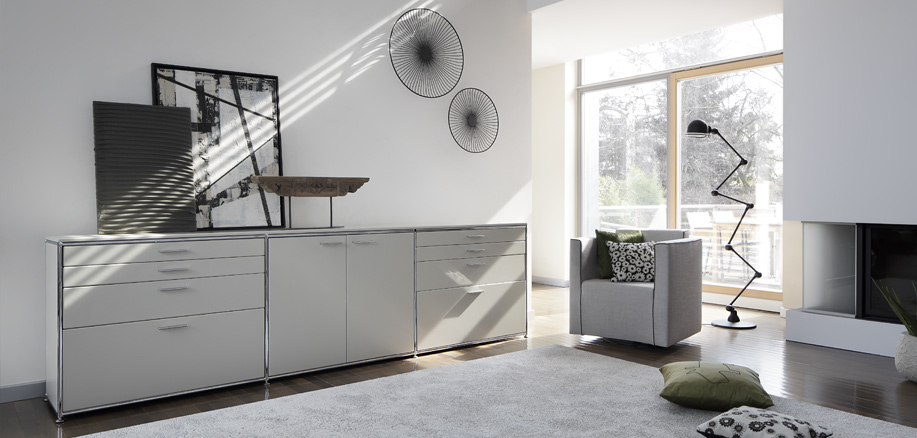 Beside of single products, Dauphin Home is also presenting planning examples for dining rooms, offices, bedrooms, dressing rooms and foyers to serve as an inspiration. If you have chosen a product or planning example by means of the navigation, you will see all information available for your choice. In addition to pictures, a short product description and technical details, 2D and 3D CAD data is made available in the formats DWG and FML.
All product information and textures can be downloaded within the Dauphin Home Catalog. Whether you wish to download product pictures or planning data, in both cases it is possible to select single contents or to collect multiple objects within a shopping basket. After you entered your e-Mail address into the appropriate box, you will get a download link to the wished data that will allow you to start the downloading process. The downloaded data will help you to enrich your own drafts.
If you are working with AutoCAD®, it is possible to download the cost-free pCon.catalog plug-in of AutoCAD® via Dauphin Home. With the aid of the plug-in you will be able to load and edit 3D objects and textures from pCon.catalog into AutoCAD® and AutoCAD Architecture®.