Note: You can now visit the booth of Belimed online. There you'll also get information about the products they presented. The virtual booth was created with the help of pCon.planner.
We are looking back on four successful days at the biggest and most important medical trade fair of the world – the Medica. More than 4500 exhibitors, especially manufacturers of medical technology, medical products and IT, presented their new products and services to 134.500 visitors. The 19 exhibition halls of the Messe Düsseldorf have always been well-filled. Consequently, one had to arrange enough time for a short walk from one exhibition hall to the other.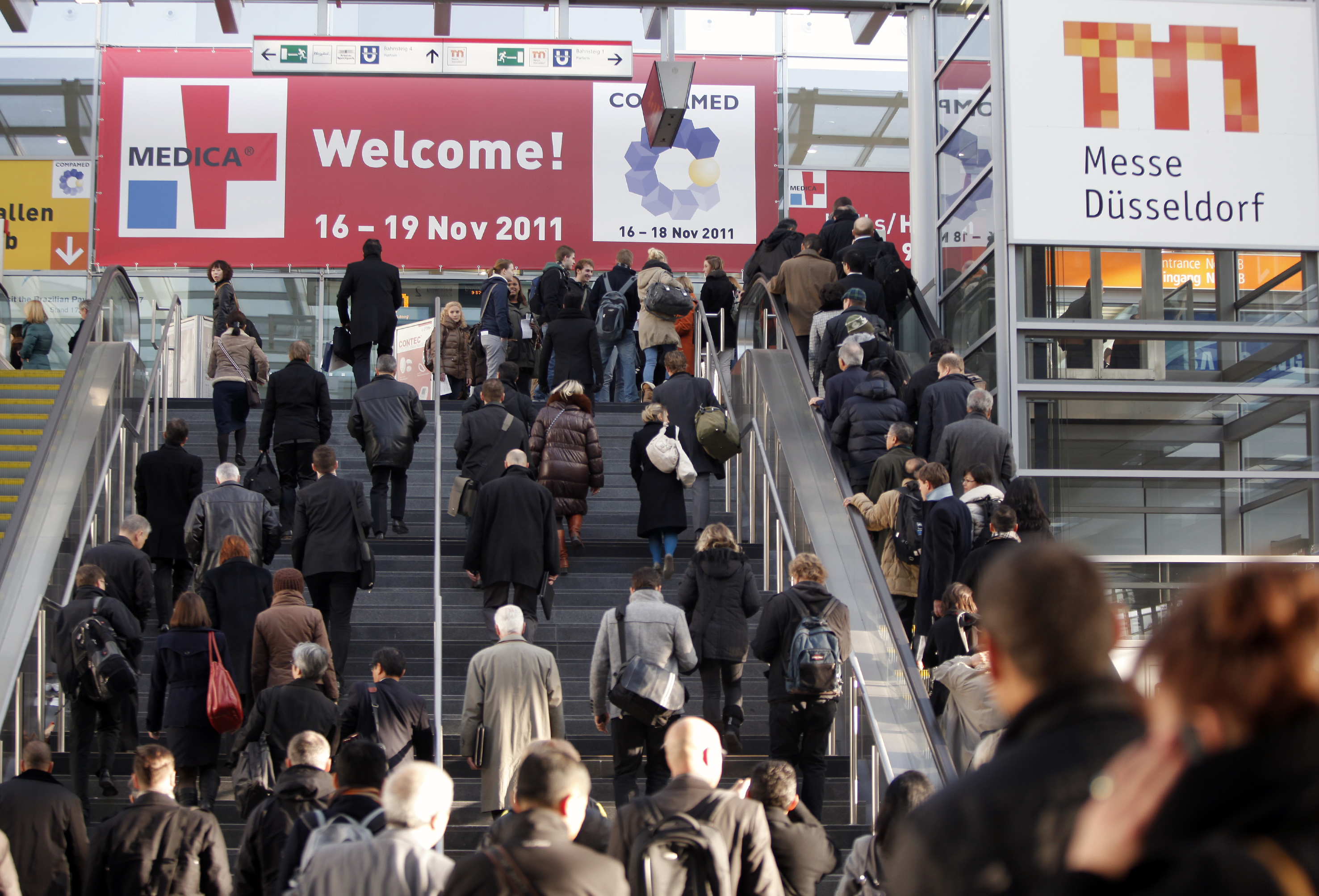 Picture taken from: Messe Düsseldorf
Our software solutions for spatial planning and product configuration in the field of medicine enjoyed popularity. The prospects came equally from Germany, from other European countries as well as from Asia and further parts of the world. Manufacturers as well as specialist consultants for hospitals and medical furnishing got enthusiastic about our presentations at the stands of Belimed and Medifa. We had four very interesting and successful days at the Medica 2011. Therefore, we would like to give thanks to all our visitors. We hope to see you again next year at the Medica 2012 in Düsseldorf!