The German luminare manufacturer Tobias Grau is presenting lumiaries and lighting solutions for the private sector as well as project areas at pCon-catalog.com. The collection comprises floor lamps, table and desk lamps as well as pendant, wall and ceiling lights. For pCon.planner the whole collection was processed and converted into 3D. Now it is available online in terms of a product catalog that contains not only the models, but additional product information for several lighting systems.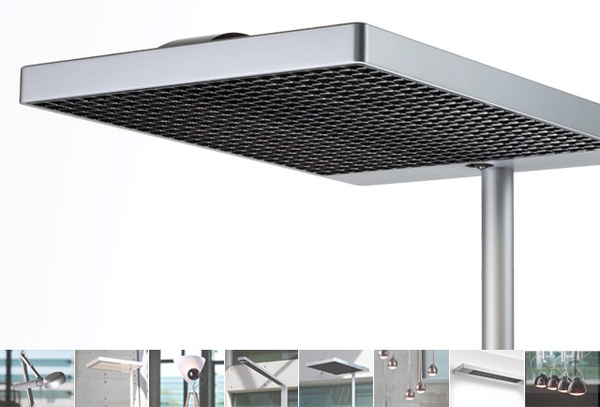 The products of Tobias Grau are internationally known and captivate especially by their design, material and technique. The most known lights are GEORGE, OH, FALLING und TAI LANG as well as the office lamp collections GO XT and XT-A. Tobias Grau is already award winner of many national and international design prizes as for example of the design prize of the Federal Republic of Germany and of the iF Design Award.
The company has been founded in Hamburg in 1984. At the beginning, Thomas Grau created facilities, furniture and luminaries for living areas and work places. In 1987, at the imm in Cologne, the company presented its first light collection under the brand Tobias Grau.
The company's headquarters is located at the outskirts of Hamburg and engages 120 employees under the leadership of Franziska and Tobias Grau. The development, final assembly, dispatch, service and distribution of all products takes place in Hamburg.
The light collection of Tobias Grau is available in speciality shops in Hamburg, Berlin, Düsseldorf, Cologne, Stuttgart and Munich. Moreover it can be purchased from the company's online-shop. Besides, the products are available in more than 800 exclusive living-, office- and light stores in over 50 countries.