Besides of countless private users that are using the 3D design software pCon.planner, there are, of course, lots of companies applying the software in a professional working environment. Surely, some of you are asking themselves which companies are using pCon.planner respectively how and why they apply the software. In a new series of posts we would like to bring light into the darkness by presenting to you some of the enterprises.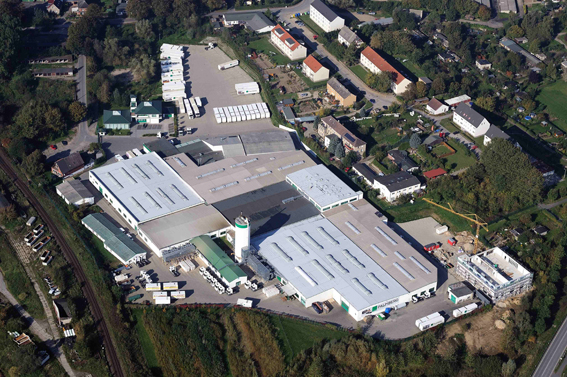 Today's post is going to look at the use of pCon.planner by the office furniture manufacturer Palmberg Büroeinrichtungen und Service GmbH more closely. For a long time, the company has been bearing a famous name in the field of office furnishing. Besides of Germany, Palmberg is marketing its products in Austria, Switzerland, the Netherlands, Luxembourg and Belgium. Currently, more than 440 persons are working at Palmberg, amongst them a planning team, including certified office consultants as well as an interior designer, is using pCon.planner daily.
Similar to other sectors of industry, in the field of office furnishing, specialist suppliers are engaged to market the manufacturer's products. The specialist suppliers working for Palmberg are using pCon.planner, too. In case of extensive projects they are handing over their plannings and related inquiries to the planning team of the company. Therefore, one can safely say that Palmberg's planners really get an insight into many fields of spatial and interior planning. Hence, pCon.planner is exposed to a permanent burden by Palmberg's planning team.

At first, we wanted to know the planning team's assessment of pCon.planner's usability and range of functions. Therefore, it must be underlined once more that the company is using the Pro-Version for the realization of projects as this version offers much more possibilities than the free software.
One was telling us, that most of the program's functions are easily comprehensible. Nevertheless, the planners think training courses to be necessary because of the software's diversity of applications. Regarding to the team, an advantage of training courses is the learning about details that one sometimes does not get to know by oneself.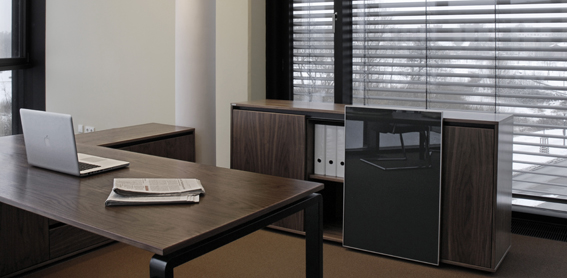 Secondly, the field of the software that is used most intensely by Palmberg's planners was of interest to us.
In particular this means:
Creation of 2D- and 3D-floor plans
Configuration of OFML articles
Furnishing of rooms with the aid of pCon.catalog and Google 3D gallery
Equipment of rooms with materials and accessories
Creation of renderings and real-time pictures
Creation of stock lists and concrete offers
The third, important question is dealing with the advantage that Palmberg's planners are assessing over comparable software. The planners answered that, in the past, they had to use several programs to realize their projects. This proceeding was accompanied by friction loss resulting from incompatibilities in-between the programs. The advantage of pCon.planner is that it combines every tool from the creation of floor plans to the release of stock lists in one program. One does not have to change the program within the course of action. One can work with only one program and is, therefore, able to work more efficiently.
Within this post, I hope I could convey a first impression of pCon.planner's use by big companies. Moreover, I hope you could get an insight into the software's assessment concerning defined aspects.