pCon.catalog – the search service for graphic catalogs – presents itself today in a clear and modern design. We have improved the appearance of pCon.catalog. Now, you can get easier to the desired product. At the same time you are invited to browse through the product ranges of pCon.catalog.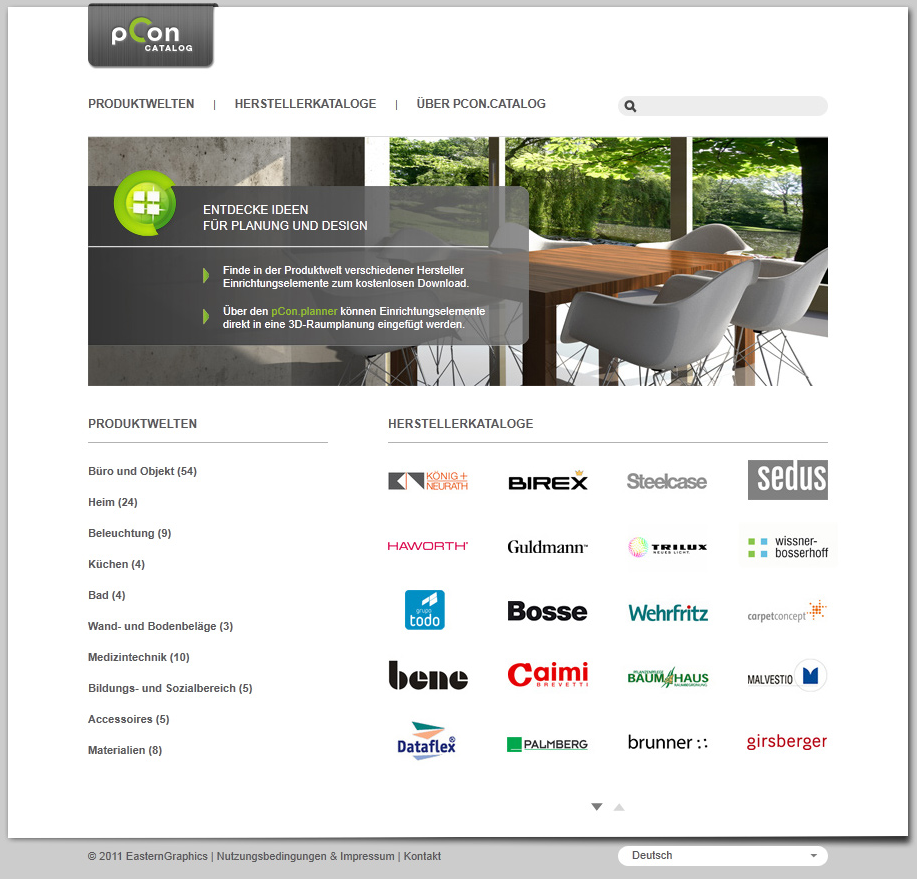 The main functions of the new pCon.catalog are already available on the home page. To browse through the product worlds e.g. office and contract, home, wall and floor covers, lighting and medical select the appropriate link. All manufacturers that offer suitable products and solutions will appear.
Are you looking for a manufacturer, select manufacturer catalogs. A list appears. Clicking on a company logo shows you the products of a manufacturer. "Available Soon" announces all manufacturers whose online product catalog is still in progress.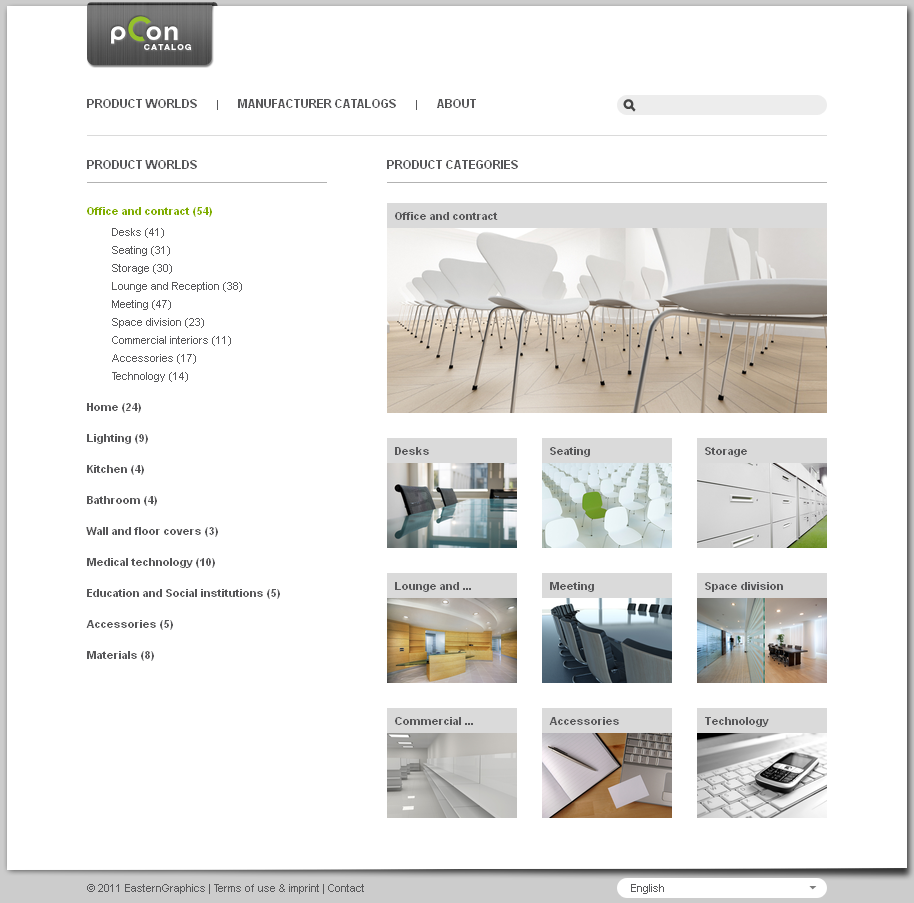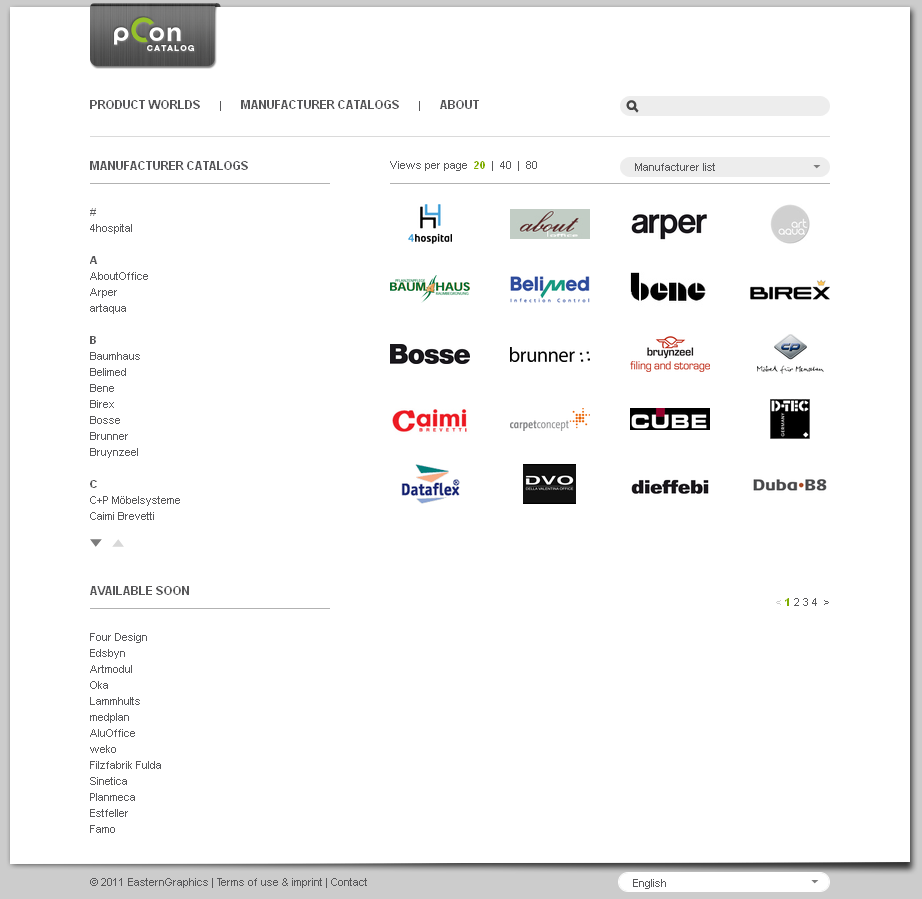 Use the search function to quickly find a manufacturer's catalog and its products. When searching the upper case and lower case will be ignored.
On the About pages interesting information on pCon.catalog are given. Manufacturers learn about the possibilties of pCon.catalog for product presentation and marketing and can get in touch with pCon.