Today, the pCon.catalog portal presents itself in a simplified and cleaner design. On the upper part of the page, a new navigation bar with access to all important functions of the portal has been added (previously, similar functions have been placed on the left side of the page). Here, the manufacturers' catalogs can be filtered by categories, such as 'office' and 'contract', 'home' or 'medical technology'. Moreover,the navigation bar allows you to adjust the appearance of pCon.catalog either alphabetically, randomly or by date.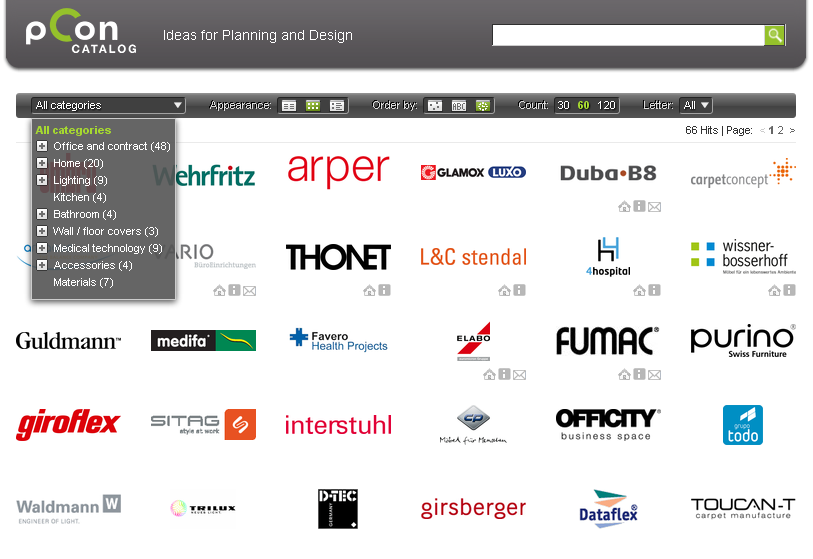 In addition, the search options have been extended. While searching for a product or catalog you can choose whether you are looking for catalogs that contain your required word in product names, catalog names, product categories, keywords or in the catalogs' description.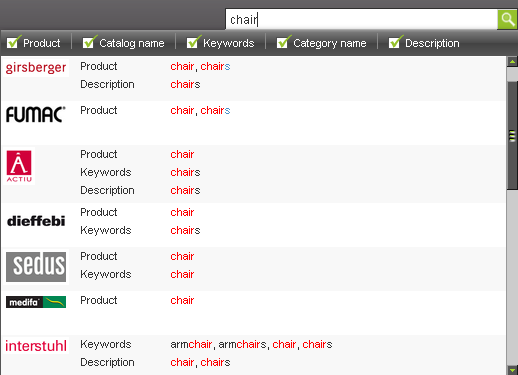 It is also possible to search, at first, within all areas and to filter the search results afterwards. An interesting catalog or product can be accessed by clicking on the appropriate entry.

Click here to visit pCon.catalog.