pCon.planner allows the export of a specific image format, which is used to create artistic pictures. First, you save a certain view of your planning by clicking the "Collage" button in the "Presentation" tab. Now, an epx image file will be created which afterwards can be modified with Piranesi, a special visualization software.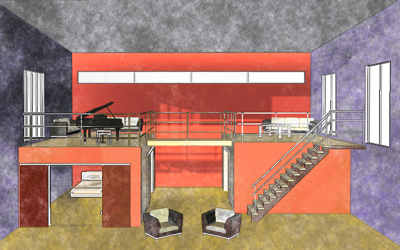 The features of Piranesi and the characteristics of the epx format allow you to create stylish illustrations in an easy manner.
Go to pCon-planner.com to download the Piranesi pCon.planner Edition.