When it comes to consultancy and product presentation, the furniture business can be tricky. After all, you've got hundreds of products, each with dozens of color, textile and modular configurations of their own. How in the world are you supposed to show your customers the thousands of combination possibilities that are available to them in one sitting?
Before, it might have simply meant that you had to make sacrifices, only showing a few combinations and configurations at a time. But thanks to our new, interactive sales app, those days are long gone!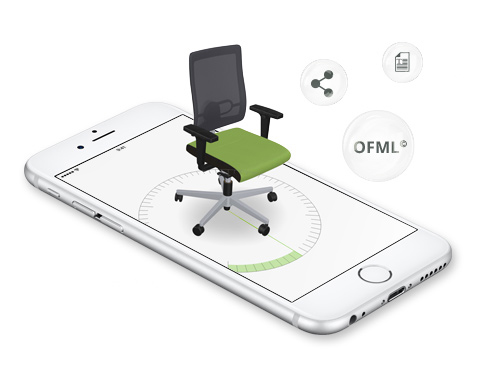 pCon.box gives you the opportunity to carry all the information you need with you, at all times – tucked away nicely in your back pocket. Bringing this data directly to the point of sale, the box allows for real-time configurations and automatic article-list generation right before your eyes. Not only does this allow for a more efficient sales process overall, but it also expands the opportunities you have to connect and communicate with your customers.
Thanks to OFML technology, your products can be configured and tailored to the exact needs of your customer. Plus, with a user-friendly interface, the app is super easy to navigate. This makes for a positive sales experience, every time.
Are you ready for a completely new sales experience? Then download the app or try our web version.
Stayed tuned to the blog to find out more about the possibilities of pCon.box, including how your data can be used, how the app can improve your sales communication and the collaborative and interactive potentials of our latest pCon solution!